There is certainly no shortage of Italian restaurants in Greenville, South Carolina. My wife and I have sampled quite a few of them over the years, including Giovanni's, Davani's, Da Vincis, Milanos, Capris, Trio, and the now closed Pasta House. Unfortunately, while some of these restaurants did a fine job of serving up some delicious Italian food, none of them really spoke to us as being a place we could call ours. Until now that is. Enter Sciortinos Trattoria.
On a few recommendations from some fellow northerners, we decided to try Sciortinos, located at 3734 Pelham Rd., Greenville, SC 29615 (Earth Fare shopping center, next to Gigi's Cupcakes and near Southwest Moes and Jimmy Johns. I was surprised at how close it was to my law office, yet I had never noticed it tucked away as it is. Sciortinos is owned and operated by Anthony and JoAnn Sciortino, who originate from New York City, and formerly operated an Italian restaurant in Fresh Meadows, Queens. Every time I have been there at least one of them has been on site, if not both of them, which I think always gives a restaurant a friendly feel.
As you walk to the front door of Sciortinos, you begin to hear the Italian music piped out from the restaurant, which sets the stage. You walk in, and if you know a New York Italian restaurant, the smell of garlic and olive oil will instantly be familiar.
The welcome is generally friendly and inviting. The room contains four rows of booth tables and a few stand alone tables to the right, which are oftentimes placed together to accommodate a large party of diners. Upon being seated, you will receive the typical Italian restaurant bread basket with some garlic knots doused in garlic and olive oil, as well as some slices of fresh Italian bread. I think the plain bread slices are a bit uninspired but they make for great dipping later on in your meal. The garlic knots seem to be hit or miss during the lunch hours, but have always been super delicious during dinner.
Sciortinos makes a very good pasta fagioli soup. While I do happen to think my own Pasta Fagioli recipe is better, Sciortinos pasta fagioli is really good and definitely worth a sample. It is a great mix of salty bean broth, bow tie pasta, and chopped vegetables, including carrots and onions, as well as white beans. The pasta fagioli is not always on the menu, but ask what the soup of the day is, sometimes it is available.
As you begin inspecting the menu, be prepared to be overwhelmed as you take in all of the specialty pizza that is available. Below is a sample of the different pizza slices I have sampled. They include the Grandma Pizza, the Baked Ziti Pizza, the Margherita Pizza, and the uber-delicious Marinara Pie. The Marinara Pie is a unique pizza with no mozzarella cheese, just the Sciortinos pizza crust and the ridiculously flavorful marinara sauce, with olive oil, garlic, and shreds of delicious fresh basil. You have to try the marinara pie, your taste buds will thank you, and you can thank me for the recommendation! You can sample slices during lunch hours between 11am and 3:00pm. At other times you will have to buy the whole pie, but in some instances a smaller 12 inch pie is available as a personal pizza.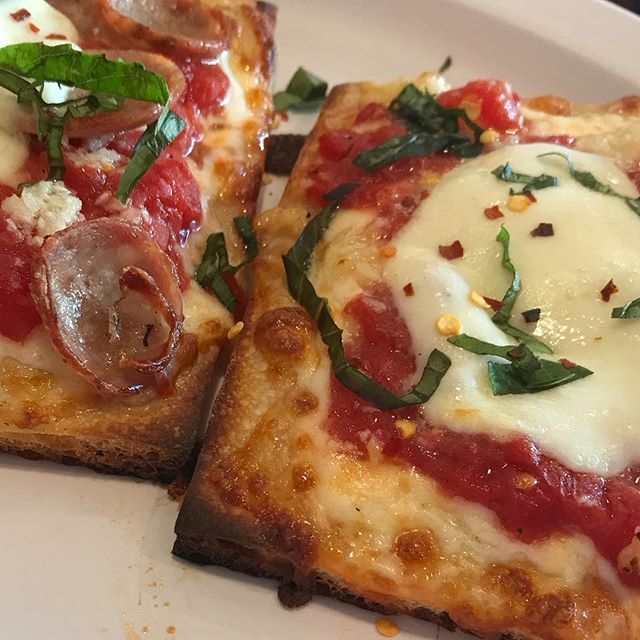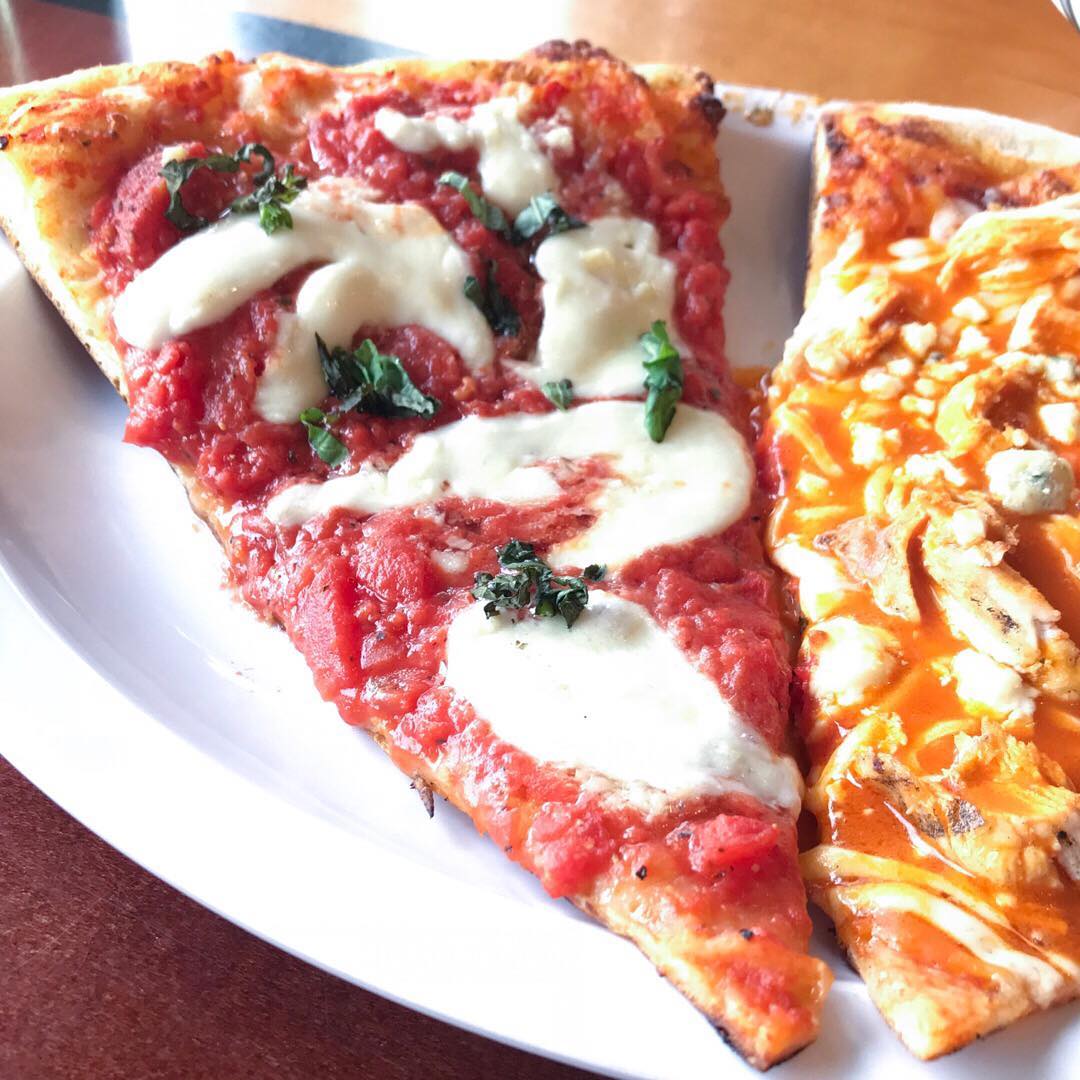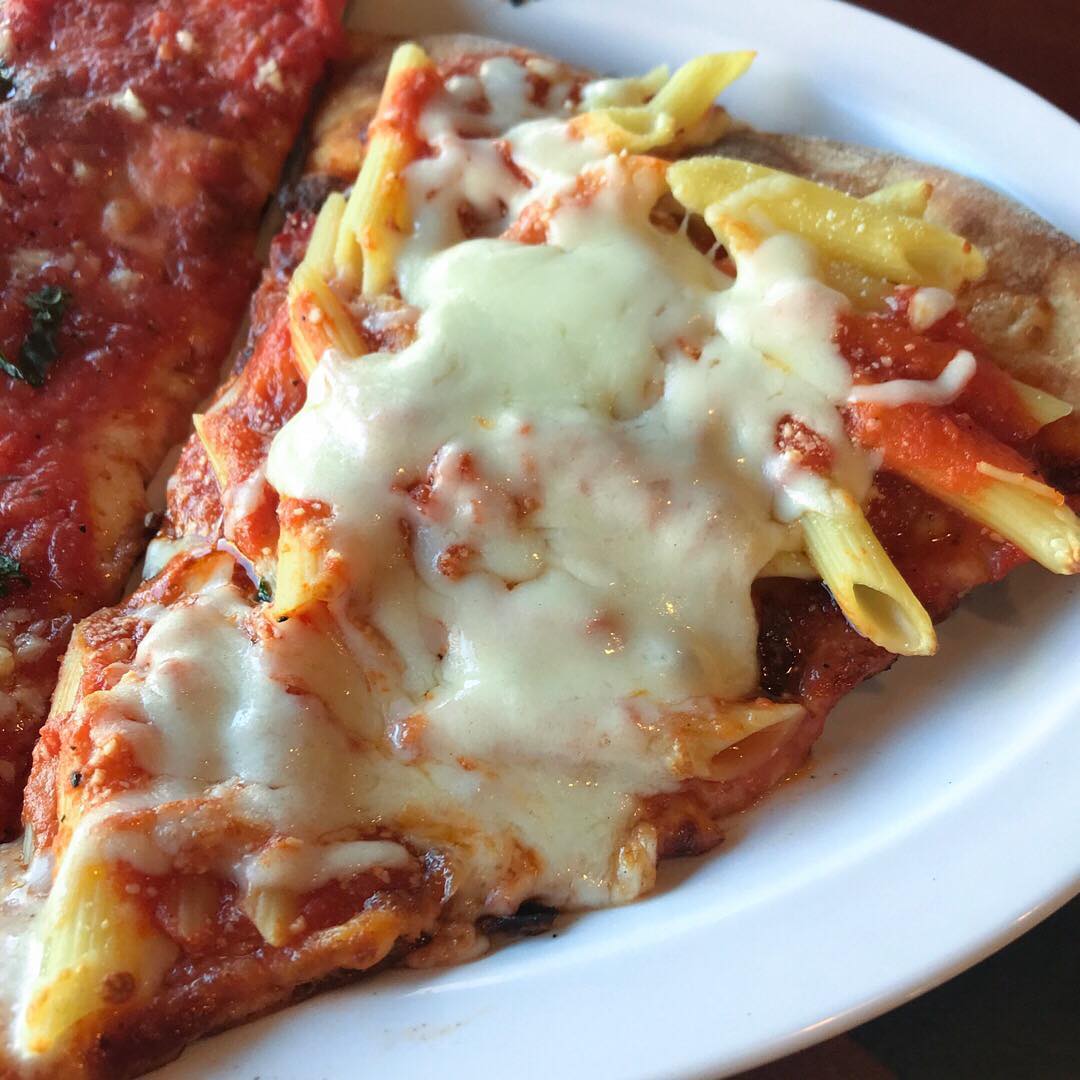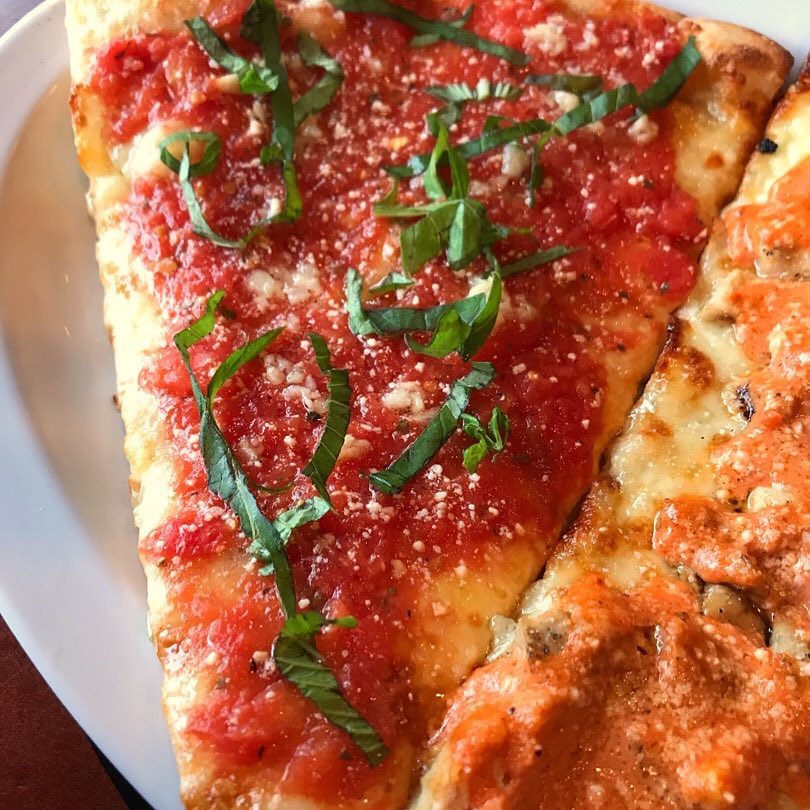 Sciortinos also serves up hot Italian heroes. The chicken parmigiana sandwich is easily on par with anything you can get in New York City. A number of restaurants and pizzerias here have disappointed me with their chicken parmigiana heroes, but not Sciortinos. The bread was just what you would expect, the crunchy chicken parmigiana doused in marinara and loaded with gobs and gobs of mozzarella, now that's a sandwich!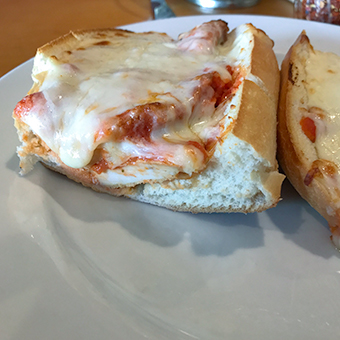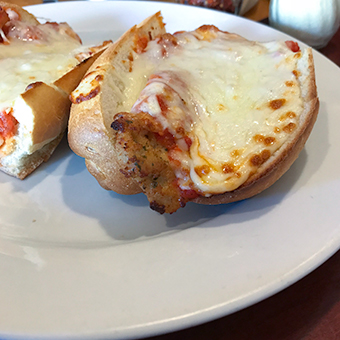 Outstanding entrees include the chicken francese, which comes with two large and super thin tender chicken breasts doused in a lemon butter wine sauce that is easily sliced with a fork and will drive your taste buds wild. The simple spaghetti and meatballs is a can't miss, as well as the rigatoni alla vodka. I am not a seafood guy myself, but my father was very happy with his shrimp and scallops spaghetti entree.
For dessert, don't miss out on the cannoli. It comes in a large cannoli shell, totally filled with nearly perfect cannoli cream, chocolate chips, and powdered sugar. Simply delectable and likely the finest cannoli to be found in all of Greenville. Another terrific dessert is the super cute lemon sorbet which comes in an elegant glass and served in a full hollowed out lemon!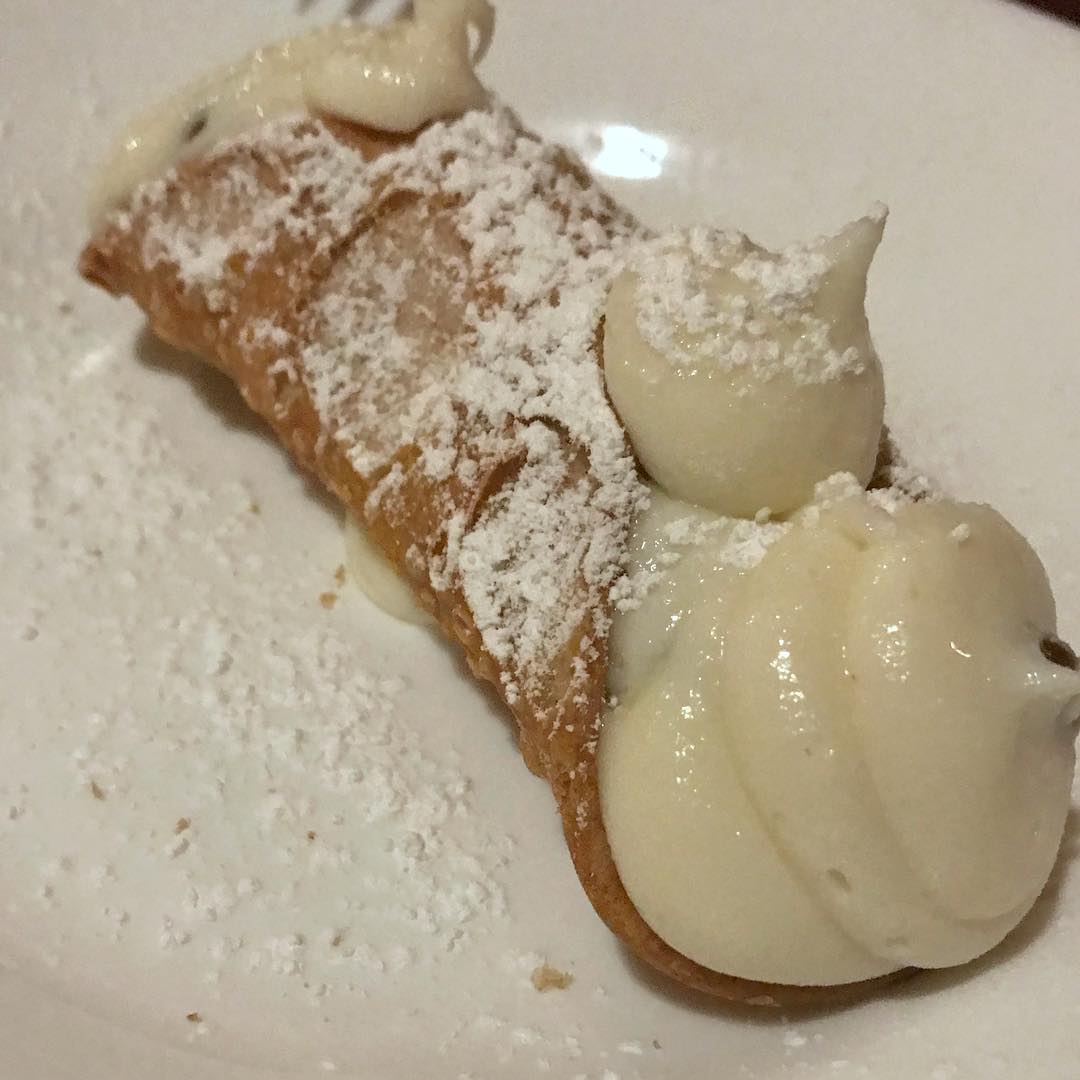 When we lived in New York, my wife and I had our go to Italian restaurant that we just felt welcomed to, where the food was delicious and the service was warm and inviting. We enjoyed that restaurant so much that we had many of our celebrations at that restaurant, including our engagement dinner and wedding rehearsal dinner. We hope that Sciortinos will be that new restaurant for us down here in Greenville, South Carolina. It is off to a great start!