Every dad needs to have a can't fail meatloaf recipe. When it's time to cook dinner for your family, having a go to recipe for meatloaf is indispensable. Meatloaf is one of those simple and universal comfort foods that most people have tried and enjoyed over the years. My parents definitely had meatloaf solidly in the dinner rotation growing up. Now my kids get to enjoy it too. This Italian Style Meatloaf is simply seasoned with some Italian seasonings that pack the flavor.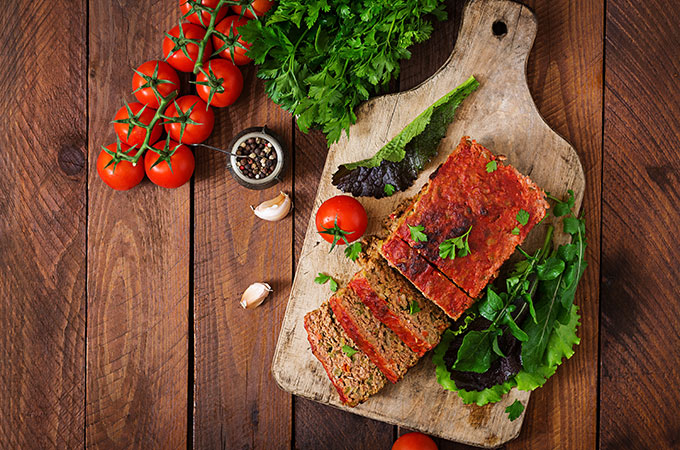 I like to use about a 3/4 80/20 beef to 1/4 pork mixture. A little bit of pork helps keep the meatloaf from getting too dry. If you don't want to add the pork try a tablespoon of gelatin instead, which will help retain moisture as the meatloaf cooks. I also use three extra large eggs to make sure everything has a good chance of sticking together once it is cooked. I also like to use a special meatloaf pan which has a raised insert to rest the meatloaf on; this allows oil and grease from the meat to flow away from the meatloaf during the cooking process. I don't like a meatloaf that has been allowed to cook in a pool of its own oil and grease. Investing in a decent meatloaf pan will help with this. It will also allow you to make a meatloaf to the right dimensions every single time.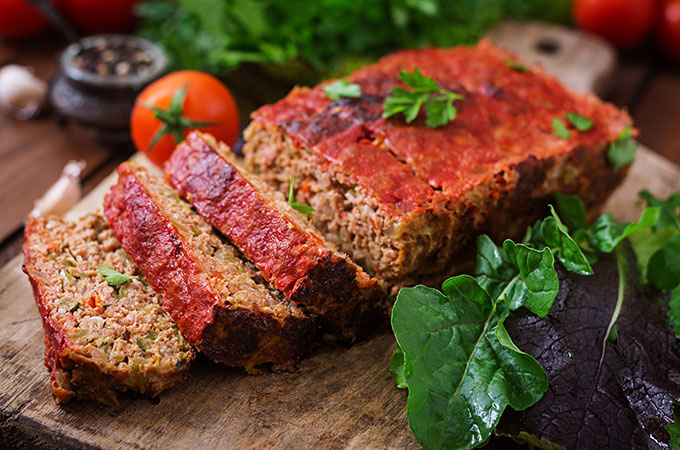 This Italian Style Meatloaf recipe is rather basic, there's is no cheese inside of it or bacon on top, which you can certainly add. This meatloaf is just loaded with seasonings and topped with a very thin layer of a delicious and smooth oregano based tomato sauce. Like I said, everybody needs a can't miss meatloaf recipe, the simplicity of this recipe is what makes it so reproducible.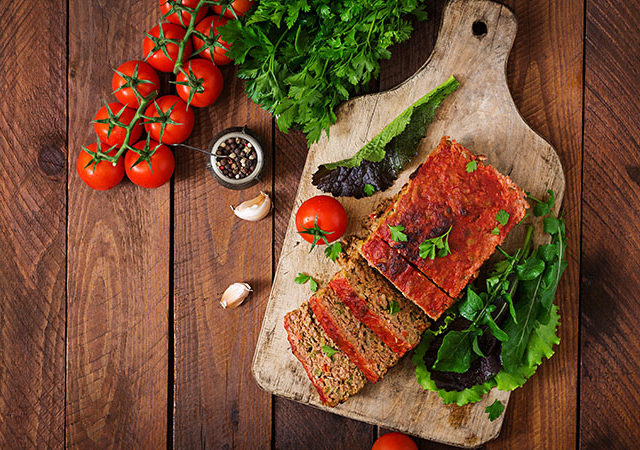 Italian Style Meatloaf
Can't fail Italian-style seasoned meatloaf topped with tomato sauce.
Ingredients
1.5

lbs

chopped beef

80% lean

.5

lbs

chopped pork

1

medium-sized sweet onion

(finely diced)

3

extra large eggs

1

cup

bread crumbs

2

tbsp

parsley

(flat Italian parsley)

1

tbsp

powdered garlic

(or use 3-4 minced garlic cloves)

1

tsp

paprika

1/2

cup

tomato sauce

1/2

tsp

salt

1/2

tsp

crushed black pepper
Instructions
Preheat oven to bake at 375 degrees.

In a large bowl, add all ingredients together and gently hand mix until uniform.

Shape the meatloaf into a loaf shape about ten inches long by 5 inches wide. A meatloaf pan is helpful for shaping the mixture to the right dimensions.

Put a thin uniform layer of the tomato sauce over the top of the meatloaf.

Cover with foil. Place meatloaf in preheated oven for at least 45 minutes. Check the internal temperature in the center and take it out of the oven when it hits 165 degrees. Let it rest for at least 5 minutes before slicing. You should pay much more attention to what the thermometer says than how much time has gone by. Cooking time will vary by kitchen. When the thermometer hits 165 degrees in the center, it is done cooking. If you want a little more well done, go to 170 degrees.

Serve with barbecue sauce or ketchup. I also like to put a slice of meatloaf on a sndwich with a great slice of fresh cheddar.
Recipe Notes
You should use a meat thermometer to check the temperature of the meat loaf as it cooks. Once the center hits 165 degrees, take it out of the oven and let it rest for five minutes. If you want it a little more well done, take it out at 170 degrees.
Something you may notice is the temperature round the ends will increase more quickly than the middle. To try to get a more uniform heating of the meatloaf, try to shape the meatloaf into a uniform cylinder shape., ie, try not to have the middle section of the meatloaf bulging out a lot. This will cause the middle to take longer to cook. The name of the game is uniformity of shape so you can get consistent heating of the meat as it cooks.