As previously stated, cannolis are probably my favorite dessert. It doesn't get much better than a delicious cannoli shell filled with amazing tasting cannoli cream with the subtle hints of orange zest, cinnamon, and vanilla. Now, let's think about what we can do to Christmas up the cannoli a little bit? The answer is hopefully obvious. Behold, the peppermint cannoli!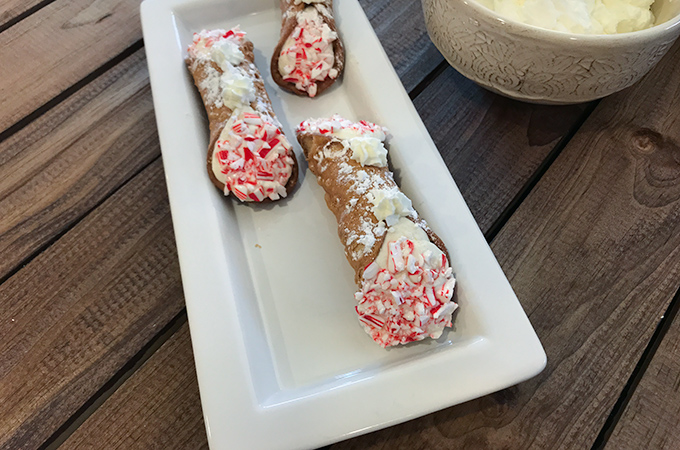 A word about cannoli shells. I did not make the cannoli shells in this post. I do have the cannoli forms and in my next dessert post I will show you how to make them. I bought these cannoli shells from an Amazon vendor. They were pretty darned good! Sometimes you are so busy with life that it just pays to outsource a small bit of your work. I bought the cannoli shells from Frank and Sal Bakery
and you can follow the link to find them on Amazon (contains Amazon affiliate link).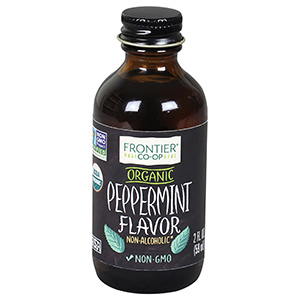 So what we are going to do with these cannolis is two fold. First, we are going to gently infuse the cream with peppermint. Now, I have seen peppermint cannolis before, and quite frankly, I hate when the cream turns pink. Cannoli cream should be white! I found a peppermint flavoring at Earth Fare (a somewhat smaller version of Whole Foods Market located in the southeast and mid west) which did not discolor the cream but certainly infused the peppermint flavor. It is made by Frontier Co-Op. If you want to learn more go check out the linked picture for more info, it is not an affiliate link.
Second, we are going to scrounge up five large candy canes. This shouldn't be hard, it's Christmas time!! It should be as easy as going to your nearest Christmas tree! Take the candy canes, unwrap them, and put them into a zip lock bag. Take out your meat tenderizer, and start smashing the candy canes into pieces. Once they are in small enough pieces, you will dip the ends of the cannolis into them for a beautiful and tasty pepperminty cannoli!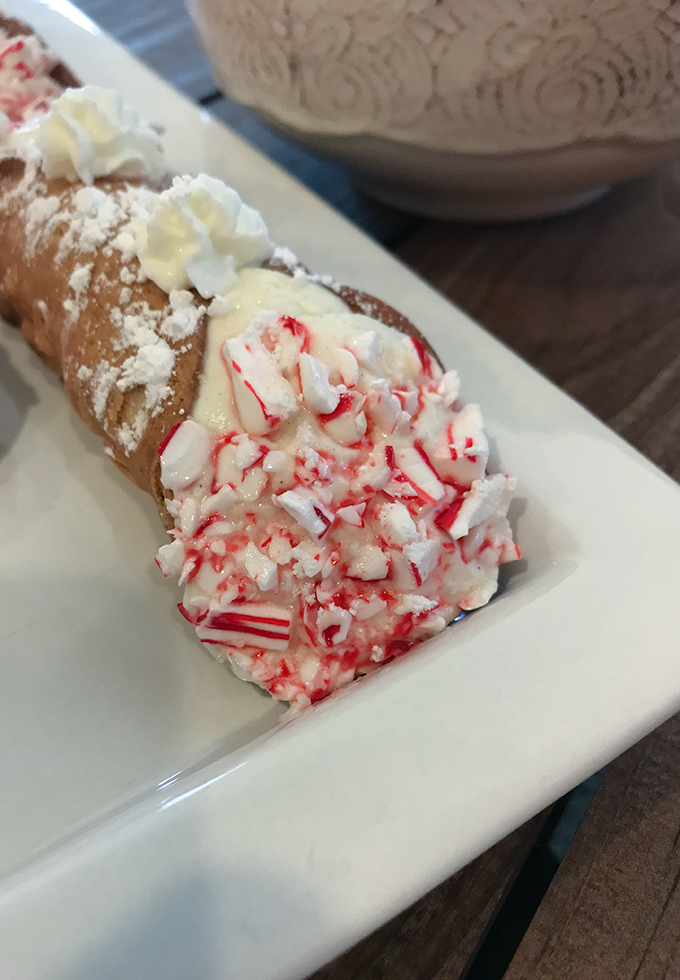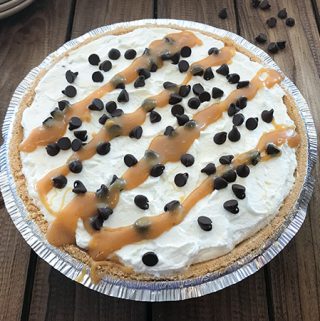 So now a couple of tips. The amount of cream called for by this recipe will fill about twelve large cannoli shells. You could probably fill about 24 small shells, so if you have the small shells but don't want to make that many, I recommend cutting the recipe in half. Another tip, I think everybody has a different tolerance for peppermint. Here I added 1/2 teaspoon of peppermint flavoring to the cream. That amount added a very subtle peppermint flavor to the cannolis. You may want more or less, I would recommend putting about a quarter teaspoon and doing a taste check each time until you get the flavoring where you want it.
So without further ado, here's how you make them peppermint cannolis!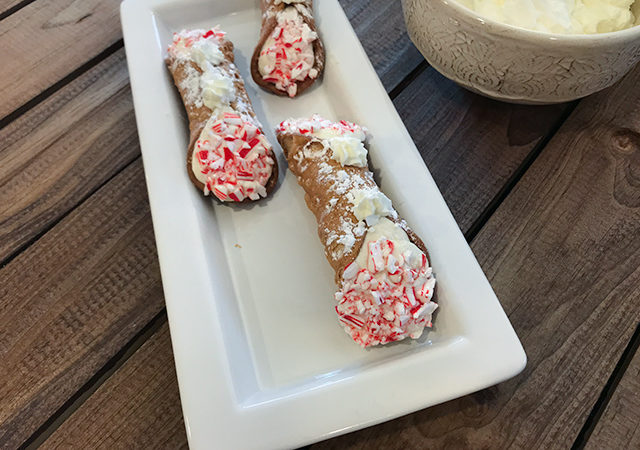 Peppermint Cannolis
Creamy dreamy scrumptious peppermint cannolis make the perfect winter holiday dessert!
Servings
:
12
large cannolis
Ingredients
For the cannoli cream
8

ounces

cream cheese

¾

cup

ricotta cheese

whole not skim

¼

cup

mascarpone cheese

3

teaspoons

pure vanilla extract

1½

cups

heavy cream

¾

cup

confectioner's sugar

¼

teaspoon

freshly ground cinnamon

2

teaspoons

orange zest

1/2

teaspoon

peppermint flavoring

1/2

cup

candy cane pieces
For the whipped cream
½

cup

heavy cream

2

tablespoons

confectioner's sugar
Instructions
Cannoli cream
Soften the cream cheese, cut into several small pieces and add to a large bowl. Beat with a hand mixer until smooth.

Add the mascarpone, vanilla, heavy cream, ricotta, confectioner's sugar, cinnamon, and orange zest. Continue to beat with the mixer until well mixed and uniform.

Add the peppermint flavoring about a 1/4 teaspoon at a time. Taste test the cannoli cream each time you add 1/4 teaspoon so you can get the peppermint just right to your taste.

Let the cream chill over night or for at least a few hours before filling the cannoli shells.
Candy cane pieces
Unwrap five large candy canes and put them into a zip lock bag. Pound them into small pieces with a meat tenderizer, I found that the spiked side of the meat tenderizer worked well. Place the pieces into a bowl.
Filling the cannolis
Using a pastry bag, carefully fill the cannoli shells with the cannoli cream.

Again using a pastry bag, add a nice dollop or two of the whipped cream to each cannoli.

Dip the ends of the cannoli into the candy cane pieces, allowing the pieces to stick to each end.

Enjoy, I sure did!