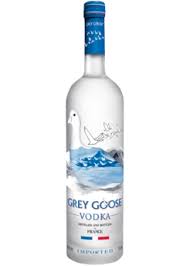 When you want to change your pasta up a bit from your regular marinara sauce, this Rigatoni Pasta In A Creamy Vodka Sauce recipe is a simple yet delicious twist on the old favorite. The vodka and crushed red pepper called for in this dish give you just a tiny hint of spicy, whereas the cream called for gives you a delicious and savory creaminess that can't be beat. The sausage and spinach make a terrific addition, but they are optional. I happened to have a bottle of Grey Goose at the ready, so that is what I used.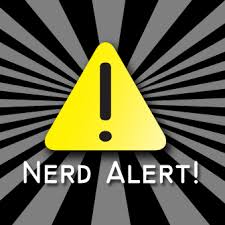 There is a little bit of science involved in making the creamy vodka sauce. On their own, the cream and the tomato sauce don't really want to mix well. The alcohol in the vodka is required as an emulsifier to keep the oil in the cream from reacting with the acidity in the tomatoes and separating from the water. If you don't use it, you will see a distinct separation, no matter how much stirring you try. So use the vodka to get a better mix, and to achieve that orange color you are looking for with this sauce. And a word to the wise, the vodka sauce does not lend itself well to being reheated, because the oil will usually separate out upon being reheated, so don't count on making enough of this for left-overs.
I tend to like some larger chunks of tomato and onion in my vodka sauce. So when I make my marinara sauce for this recipe I either go very light on the puree step, or just puree the onions and celery separately and just crush the whole tomatoes with a fork as they cook. Just my preference when I make my vodka sauce. Also, I think this sauce works best on rigatoni or penne.
So this is how I make my Rigatoni Pasta In A Creamy Vodka Sauce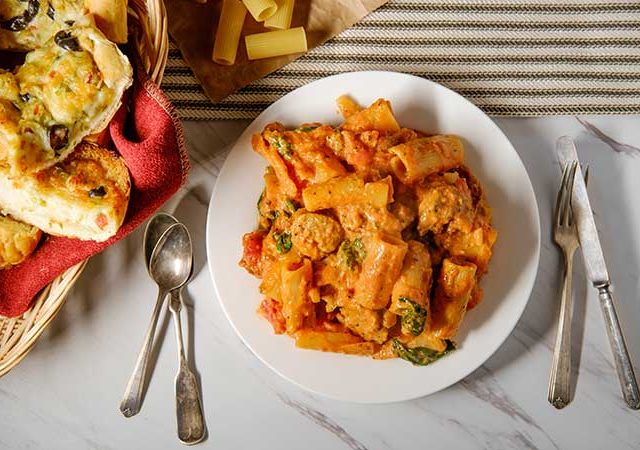 Rigatoni In A Vodka Marinara Cream Sauce
Perfect al dente rigatoni drowned in a creamy vodka marinara sauce.
Ingredients
1/2

cup

olive oil

1

medium sized sweet onion

1-2

cloves

crushed garlic

1

cup

cooked Italian sausage

(sliced)

2

cups

fresh spinach

1

cup

half and half or heavy cream

1/2

cup

vodka

pinch

of crushed red pepper flakes

3

cups

marinara sauce

crushed fresh parsley for garnish

Grated Pecorini-Romano cheese for serving
Instructions
In a skillet, saute the onions on medium heat for five minutes, add the garlic. Continue until the onions are slightly caramelized.

Add the vodka, bring to a slow boil, keep it stirring, let it cook down by about half, about five minutes.

Add the marinara sauce, sausage, and the pepper flakes. Cook on medium for about 10 minutes and then add the cream and spinach. Mix the cream and spinach into the sauce and cook for about 5 more minutes, letting the sauce thicken.

Toss with 1 pound of pasta, rigatoni or penne works best in my opinion.

Top with the parsley and serve with Pecorino Romano cheese.