Recipes aplenty for pasta with marinara sauce.
There very well might be a separate marinara sauce for every cook out there. As sauces go, individual taste plays a big role. That said, what is a marinara sauce? A marinara sauce is a totally vegetable based, usually fast cooked, tomato sauce. This is not the well known long simmering meat sauce. This is the relative quick and light meatless sauce.
Be fresh!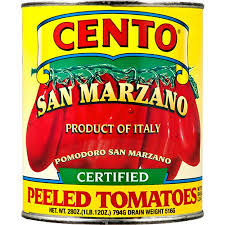 So, what is it that makes a good marinara sauce? I think it is a bit of a lost cause to try to make a sauce that everybody will love. Everybody likes their sauce a little bit different. Some want it thin and liquid-y, others want it thicker, perhaps with some chunks of tomato. Some want it to be sweet, others prefer a little more of an acidic taste. But I do think everybody likes their marinara to be as fresh tasting as possible. To accomplish that, get as close to the source as possible. Use fresh tomatoes or canned whole peeled tomatoes to start. I am partial to San Marzano tomatoes. For extra flavor, add some tomato paste as well.
Personally, I like a thick, yet smooth sauce. I also like it to be a bit on the sweet side. I like some onion and I want some garlic. And if it's going to be a pasta sauce, give me some basil. If it's a pizza sauce, sub oregano for the basil. The recipe below is what I have come up with over a few years of tinkering. Over the years I would admit to some frustration at the inconsistency in my marinara sauce. Some nights I would feel like I completely nailed it. Other times, not so much. But having a go to recipe such as the below can make you much more consistent, and give you a solid base from which to experiment from.
Is there any science to making a marinara sauce?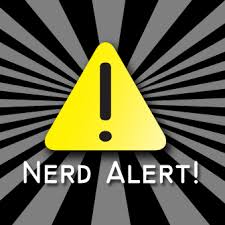 If there is any science in making a marinara sauce, I think it goes a bit as follows. What you are trying to do is find a balance between the acidity of the tomatoes and the sweetness of the sauce. In this recipe, the sweet onion and chopped celery are going to give you your sweetness, and will provide you with the thickness you are looking for once the mixture is pureed. Science aside, remember that the best sauce you can make will be what you and your family like. And in some respects, the type of tomato sauce you grew up with is going to set your preference.
Give me some fat!
You are also trying to incorporate a bit of a fat component as well. Fat gives you taste. If you talk to somebody in the older generation of your family about how to make a good marinara sauce, you might hear about how a bit of lard can be the secret ingredient. Now this recipe is not going to go so far as to incorporate lard, but try the butter. If you are not up for the butter, just substitute a half cup of extra virgin olive oil.
Go ahead and give it a try and let me know what you think or how you changed the recipe to your liking. If you like to have some chunks of tomato in your sauce, one change you can make is to puree the sauteed onions and celery separately, add the puree back to the pot, and then add your tomatoes to simmer for 45 minutes.
This is how I do a pasta with marinara sauce: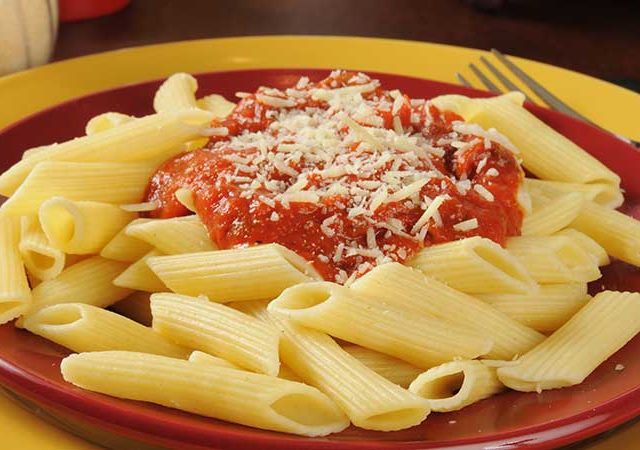 Pasta With Basic Marinara Sauce
A simple and relatively fast-cooked meatless marinara tomato sauce recipe.
Ingredients
1

lb

pasta

4

tablespoons

butter

(I recommend Kerrygold Irish butter)

1

medium sweet onion

(diced)

1

can

tomato paste

(6 ounces)

2

cloves

garlic

(chopped finely or minced)

28

ounces

whole peeled plum tomatoes

(San Marzano are my favorite)

1

celery stalk

(chopped into half inch pieces)

1

tablespoon

chopped fresh basil leaves

1

teaspoon

sea salt

½

teaspoon

black pepper

Parmigiano Reggiano cheese to taste
Instructions
Sauce:
In a large sauce pot, saute onions in the butter for five minutes.

Add tomato paste and chopped garlic. Saute five more minutes. Don't overcook the garlic. The tomato paste should begin to brown and darken to help it release its flavors.

Add tomatoes. After 10 minutes, chop the tomatoes in the pot. Add celery and simmer on low for 30 minutes. Be sure to keep the mixture mixed so it doesn't stick to the pot or to itself.

After 30 minutes, pass the mixture through a food mill or puree in a blender.

Move the pureed mixture back to the sauce pot. Add basil. Simmer for 20 more minutes.

Correct the salt and pepper seasoning.
Pasta:
Boil the pasta in salted water until al dente. Reserve 1 cup of the pasta water and strain the pasta.

Put pasta back into the pot over low heat.

Add the reserved pasta water to uniformly coat the pasta.

Dress the pasta with the sauce, reserving one cup of sauce for later.

Stir the pasta well, allowing each noodle to be lightly coated with the sauce.

Turn out the pasta into a large serving bowl. Top with the reserved sauce.

Garnish with some Parmigiano Reggiano cheese and serve.