Pasta With Garlic and Olive Oil
Growing up, I was not a big fan of tomato sauce. Yeah, I know. As a result, I always wanted to have my pasta with butter. My mom says this happened because I once saw my grandfather eating some pasta with butter, but I think it was more than that, I really didn't like the taste of tomato sauce when I was a kid. Luckily I got over this many many years ago. But every now and then I want something simple, and this pasta with garlic and olive oil recipe fits the bill perfectly.
You can experiment with the spices in this recipe as you wish. If you are a garlic fan, add another tablespoon. The two tablespoons called for will not overwhelm you. The crushed red pepper tends to make this a bit spicy, you can use less or eliminate the pepper entirely if you don't like a little heat.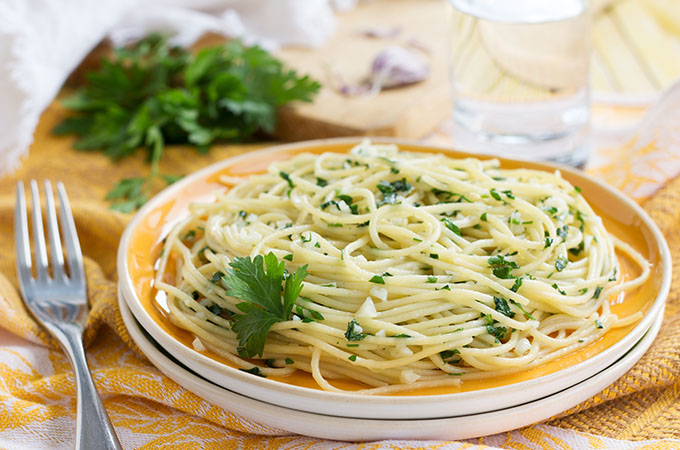 Here's how you make pasta with garlic, olive oil and parsley.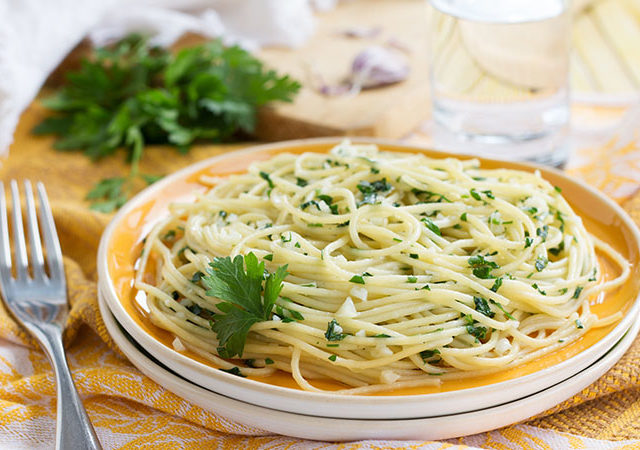 Pasta With Garlic and Olive Oil
A very simple and quick pasta dish in a pinch.
Ingredients
1/2

lb

pasta

(rigatoni or penne work well)

1/4

cup

olive oil

(extra virgin)

1/4

cup

butter

(Kerrygold Irish butter is my favorite)

2

tablespoons

garlic powder

1

teaspoon

Italian seasoning

1

teaspoon

crushed red pepper

(leave out if you don't like a bit of heat)

fresh flat Italian parsley flakes

(for garnishing)

Parmigiano Reggiano or Pecorino Romano cheese

(to taste)
Instructions
In saucepan, bring pasta to a boil, cook until al dente, strain.

In warm saucepan, melt butter together with olive oil.

Add garlic powder, Italian seasoning, and red pepper to oil-butter mixture, mix well over low heat for 1-2 minutes.

Toss cooked pasta into the mixture, mix until pasta is well coated.

Garnish with fresh chopped parsley and add fresh grated Parmigiano Reggiano or Pecorino Romano cheese to taste.